Minimize Disruptions
We offer highly sophisticated disaster recovery solutions to safeguard businesses from unexpected disruptions. Our services are designed to minimize the impact of any unforeseen event by providing comprehensive backup, replication, and failover capabilities.
Leveraging cutting-edge technologies and highly secure infrastructure, Kamatera's disaster recovery solutions enable quick restoration of a business's critical systems and data in the event of a disaster. With a focus on minimizing downtime and ensuring business continuity, we offer unparalleled reliability and flexibility.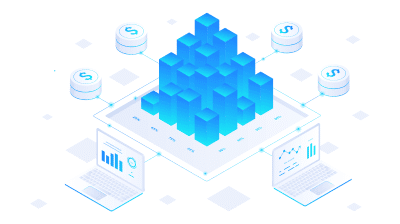 24/7 Real-time Data Replication

Ongoing System Monitoring

Instant Failover Mechanism
How it Works
Kamatera's disaster recovery solutions feature 24/7 real-time data replication, which ensures that a current version of your database is always accessible for immediate restoration. Through the establishment of recovery point objectives (RPO) down to the second, our solution offers a recovery time objective (RTO) of mere minutes, providing a highly efficient recovery process.
Our teams continually monitor the health of your servers and anticipate any potential failures. If a failure occurs, the system automatically triggers a notification to the failover mechanism and system administrator, allowing for prompt initiation of the data recovery process.
In the unfortunate event of a system failure, Kamatera's Server Recovery Option (SRO) add-on solution seamlessly bypasses the original production system through electronic switching and replaces it with a backup machine. All user traffic can then be effortlessly redirected to the backup system, which functions as the production machine without impacting functionality or user experience.
Have questions? Speak with a specialist.
Frequently Asked Questions
How does Kamatera's disaster recovery solution ensure timely data recovery?
Kamatera's disaster recovery solutions employ a range of advanced technologies, such as real-time data replication and continuous server monitoring, to ensure that businesses can recover their critical data in the shortest possible time. With recovery point objectives as low as seconds and recovery time objectives of minutes, our solutions offer businesses unparalleled efficiency and reliability.
How do you ensure the security of clients' data during the disaster recovery process?
Our disaster recovery solutions employ strict security protocols and encryption standards to ensure the confidentiality and integrity of clients' data during the recovery process. Additionally, with a team of dedicated disaster recovery specialists available around the clock, we ensure that any disruptions are addressed promptly and efficiently, minimizing the risk of data loss or security breaches.
Does Kamatera offer cloud backup?
We provide the option to back up any of your servers once per day for up to 14 days for an additional monthly cost which is based on your server's specifications.
What kind of customer support can I expect from Kamatera?
Kamatera provides round-the-clock customer service to help you resolve your queries quickly. Our support desk is open 24/7/365 to ensure that you can always reach a human being that is available and capable of assisting you.