Customized Managed Cloud Solutions
Kamatera's managed cloud service is an add-on solution that enables enterprises to enjoy the benefits of cloud computing without having to actively maintain a relatively complex computing system.
Our solution eliminates the redundant tasks of cloud management, providing an expert team that offers efficient, reliable, and readily available services. Our clients are assigned professional account managers that specialize in managing cloud infrastructure, freeing up their internal IT teams to focus on core business activities. We provide 24/7 monitoring and support, minimizing downtime and ensuring improved business continuity.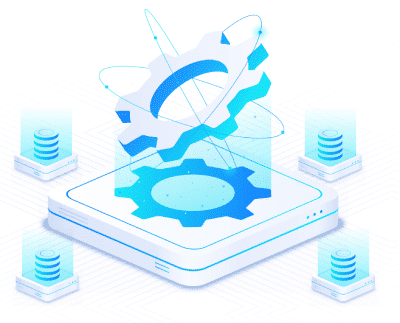 We offer tailor-made solutions depending on your firm's requirements. Our services can start with a single server setup and can cater to thousands of servers. Our Network Operation Center (NOC) maintains, supports, and monitors all the components of your cloud servers, including operating systems, databases, web servers, email servers, load balancers, firewalls, and other vital infrastructure to provide maximum uptime and availability.
Kamatera's managed cloud services extend scalable computing resources, allowing enterprises to adjust their computing needs to the changing business requirements, without investing in costly cloud infrastructure. With our experts, you can optimize cloud infrastructure to enhance the user experience by reducing latency and improving application performance.
We also offer robust disaster recovery solutions, including data backups, replication, and redundancy, to ensure your data remains safe and recoverable during a disaster. Our solutions also provide a range of compliance options, including HIPAA, PCI, and GDPR, which enable organizations to meet regulatory requirements and enhance data security.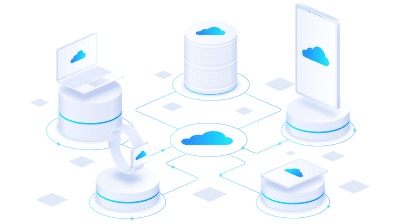 Unmanaged

Free
Pro Managed

$50/m
Premium Managed *
$150/m
Monitoring
| | | | |
| --- | --- | --- | --- |
| Ping/ICMP Monitoring | | | |
| Protocol Monitoring (HTTP, SMTP, TCP, UDP, etc.) | | | |
| OS Monitoring (CPU, RAM, Disk Space, etc.) | | | |
| Web Monitoring (Page Result/String Search) | | | |
| Custom Monitoring (up to 10/server) | | | |
| Application Monitoring | | | |
| SNMP Hardware Monitoring | | | |
| Email/SMS Alerting | | | |
| Phone Call by NOC Alerting | | | |
| NOC Proactive Troubleshooting | | | |
Technical Support
Firewall and Networking Management
OS & Services and Troubleshooting
Operating System Updates (Upon request)
Backups and Restore Administration
DNS Setup & Administration
Database Setup & Administration
(MySQL, MSSQL, PostgreSQL, MongoDB, Redis, Memcached)
Database High Availability Setup & Management
Load Balancing Management
3rd Party Service DNS, CDN/WAF Support
(such as CloudFlare, Akamai, Reblaze, etc.)
Included w/ 10+ servers
Reporting
| | | | |
| --- | --- | --- | --- |
| Server Resources Performance Metrics | | | |
| Server Network Reporting | | | |
| Server Availability Reports | | | |
| Services Availability Reports | | | |
Applications/Services Management*
| | | | |
| --- | --- | --- | --- |
| Applications/Services Installation and Configuration | | | |
| Applications/Services Updates | | | |
| Applications/Services Custom Build | | | |
SLA & Support Reference
| | | | |
| --- | --- | --- | --- |
| 24/7 NOC Support | | | |
| Business Hours Technical Support | | | |
| 24/7 Technical Support | | | |
| Critical Incident – Ticket Response Time | 1 hour | 30 min. | 15 min. |
| Critical Incident – Phone Response Time | 1 hour | Immediately | Immediately |
| Dedicated Account Manager | | | |
| Dedicated Technical Account Manager | | Included w/ 10+ servers | |
| Dedicated Technical Staff Team | | Included w/ 10+ servers | |
| Ticketing Management Portal | | | |
*Available in select regions only. Contact our sales department for more details.
Have questions? Speak with a specialist.
Frequently Asked Questions
What is the difference between managed and unmanaged cloud services?
Unmanaged Cloud Services
Unmanaged cloud services typically offer customers access to cloud infrastructure, such as virtual servers or storage, without any additional support or management services. This means that customers are responsible for configuring, maintaining, and securing their cloud environment. While this approach can offer more flexibility and cost savings, it requires technical expertise and manpower on the customer's side.

Managed Cloud Services
Managed cloud services provide additional support and maintenance services to help enterprises operate their cloud infrastructure more effectively. This can include assistance with configuration, optimization, migration, monitoring, backups, security, and 24/7 support from a team of cloud experts.
With managed cloud services, customers can focus on their core business activities and leave the technical details to their provider
What are the benefits of managed hosting?
Managed and unmanaged cloud services differ primarily in terms of the level of support provided to customers.

Managed hosting offers several key benefits, including:
·    Enhanced security – Monitoring of server activity and management of security updates are handled by the provider.
·    Lower manpower costs – Managed services allow you to save on hiring database admins, system admins, and other staff to manage your servers.
·    Expert support – Receive access to expert support from experienced technicians who understand the details of your hosting environment and can provide quick troubleshooting in the event of a glitch.
·    Backups – Schedule backups for all your data.
Which operating systems can I deploy on Kamatera?
You can install any of the following operating systems or bring your own license or custom operating system:
AlmaLinux
CentOS
CloudLinux
Debian
FreeBSD
TrueNAS
FreeNAS
Rocky Linux
openSUSE
Ubuntu
Windows
What if I need to upgrade, downgrade or cancel my services mid-contract?
We do not require long-term commitments from our customers.
You can scale up or down at any time.
When you create a monthly server, you will prepay monthly for the server configuration you selected at the time of creation, plus a prorated amount for any upgrades made after that time.
When you decide to terminate this server, you just need to pay for the current month in which you canceled. However, once the new month begins, if the monthly server is terminated, you will not be charged.
If you deploy hourly servers, your charges will vary depending on whether the server is powered on or off. Once you terminate your hourly server, you will no longer be charged. You may terminate the service at any time.
How many data centers does Kamatera operate?
Kamatera has 18 data centers spread across the globe. These data centers are under 24/7/365 surveillance to provide maximum virtual and physical security. Due to constant monitoring, your cloud servers and virtual networks are scanned in real-time to identify and eliminate cyber threats. Our physical security systems ensure no unauthorized personnel can enter the data center to retrieve clients' confidential information. Learn more about our network of data centers.