We are a global cloud services platform provider, providing enterprise-grade cloud infrastructure products to organizations of all types and sizes. Our parent company, The OMC Group has been providing cloud solutions since 1995.
"As a company founded and led by software developers, from day one we've been committed to providing the most flexible and reliable cloud solutions in the world."
With a global data center network and thousands of servers deployed worldwide, Kamatera proudly serves a diverse clientele that includes startups, app developers, international enterprises, and SMBs.
We Take Our Job Seriously
At Kamatera, we take every measure to ensure the utmost security and reliability of our data centers. Our facilities are equipped with state-of-the-art surveillance systems and undergo constant monitoring to prevent unauthorized access. All staff members are authorized, and we ensure that all third-party contractors or visitors complete security clearance before arriving on our premises. We also make sure all visitors and third parties are escorted while on the premises.
Our data centers are designed to be power failure-proof, with every server connected to a conditioned UPS and N+1 redundant instantaneous failover for uninterrupted service. In the unlikely event of a system-wide power outage, our facilities are backed up by independent generators that can power the entire system without interruption.
We also rely on multiple networks backed by solid, tier-1 providers worldwide for our backbone network infrastructure. Moreover, our Kamatera Core Routing Equipment policy is maintained at the highest level, with full redundancy and enterprise-class equipment. We have also employed technicians experienced in managing and monitoring enterprise-level networks. Our teams use the latest technology housed in a secure core routing room utilizing only fiber carriers.
Built for Stability
Kamatera has built its cloud computing infrastructure on the solid foundations of performance and reliability. These parameters guide our engineering staff in selecting state-of-the-art hardware and network configuration. Our infrastructure is being constantly reviewed and upgraded according to the latest technology.
Our servers function as a cluster to keep data flowing even if one of the servers fails. This failover mechanism is possible thanks to redundant resource management, failure detection, isolation and recovery, monitoring, logging, and notification tasks.
Each new component goes through extensive performance and quality control testing to verify that it fits our cloud configuration and can perform the demands and heavy workloads running in our production environment.
All servers are based on the latest models of Intel Xeon Gold/Ice Lake processors, 2.7GHz+.
All servers are connected to the network and routers backbones at rates of up to 10 Gbit/sec per virtual server
All storage arrays based on SSD hard drives or include SSD accelerators
Each element on each server has redundancy, and each server is redundant on our cloud
We're Very Supportive
Kamatera offers global customer support that operates 24/7/365, catering to customers in all time zones. Our skilled and dedicated administrators provide enterprise-grade service to assist with any minor or major issues, delivering unbeatable response time, expertise, and commitment to all clients.
Customers can connect with us through calls, live chat, or email to get prompt solutions. For large enterprises requiring consistent support, we offer personalized service with a dedicated cloud administrator continuously monitoring and managing servers.
Meet the Team
Yohay is an expert in the fields of operating systems, web development, and virtualization technologies. In 1995, he co-founded OMC, the parent company of Kamatera and, in 1996, Yohay launched the company's first hosting brand, which he named Kamatera.

Tal Holtzer is a seasoned technology executive with over 20 years of experience in leading high-growth companies. As CEO of Kamatera, he is responsible for directing the company's strategy and global expansion.
Miriam has been leading teams to exceptional results for over 20 years at organizations operating within dynamic and highly regulated industries. In her role at Kamatera, Miriam oversees the company's day-to-day operations, ensuring it continues to run smoothly and efficiently as it grows.


Dror is a highly experienced financial executive with over 15 years of experience in finance and accounting. In his role at Kamatera, Dror oversees the company's financial operations, including accounting, tax planning, budgeting, forecasting, and financial reporting.


Izhak, aka "Itzik," joined Kamatera in 2009 after spending years as an infrastructure engineer within the telecommunications industry. Itzik is an expert in Microsoft and Linux operating systems and has played a central role in the development of the cloud infrastructure employed by the company today.


Yaron is a veteran marketing executive with extensive experience across a variety of cloud-based products and services. In his role at Kamatera, Yaron is responsible for the company's global marketing strategy, brand development, strategic partnerships, and customer engagement.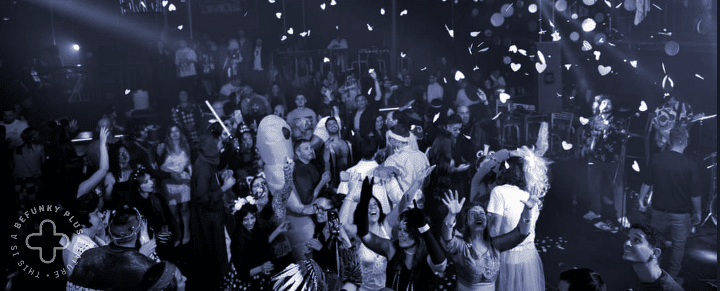 Want to join the party?
We're hiring.